Call Trent 0409 850 079
Sydney's Trusted Mobile Car Detailing And Cleaning Service
Think a car wash is enough to keep your car clean?
Shave years off your car's cosmetic age while making sure you stop erosion of the body and paint in its tracks with an expert car detailing service. Whether you're selling a car or have bought one that's seen better days, or you can't remember last you had your car thoroughly detailed by experts, we are here to help you out.
For a no-nonsense, efficient car detailing service from the industry experts, at the cheapest prices, look no further than VIP Car Care. We help car owners in Melbourne and across Australia keep their cars, bikes, planes and more, eat-off-it-clean, freshly waxed, and new-looking.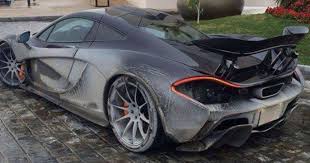 The experts you can trust
VIP Car Care are the longest serving mobile car detailers in Australia since our start in 1983. Today, VIP Car Care are the largest and most trusted Australian owned Mobile Car Detailing company. Our expert detailers are here to help you with all your mobile car detailing and car cleaning needs.
 Experience of trade allows a professional to meet each job (standard and the out of the ordinary) with the right approach and equipment each time.
Mobile car cleaning and detailing services in Sydney at the best prices
Anything related to car detailing and cleaning, we do it. Our detailing services are unrivalled and will help you get the kind of new-car cleanliness back into your car. Not only that but we also service non-car vehicles, for trucks to bikes to planes. If it runs, we service it.
From car detailing, to window tinting, to gas struts services, to car protection packs, we do it all.
We also do new car protection packs from Australian leading suppliers, such as Ceramic Pro, Toughseal and AutoGurd. VIP Car Care has you covered from your everyday run about to you weekend passion.
Book in your car detailing service today
Don't wait – give your car the detailing service it deserves. Call your local Sydney VIP mobile car Detailer on 1300 847 338 (This number goes to your closet VIP car detailer) or fill in our enquiry form!