The Best Mobile Car Detailing & Cleaning In Adelaide at The Cheapest Prices
Are you looking to book in your regular cleaning or detailing for your vehicle? Have you recently purchased a second-hand car (or are selling your vehicle), and you wish to book in a professional detailing service to make sure all crevices and hard to reach places are thoroughly cleaned?
VIP Car Care is your trusted provider of professional and efficient car detailing and cleaning services. We'll help you make your car look anew with state-of-the-art equipment, a keen eye for detail, and a passion for everything car.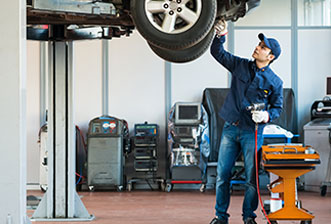 Who are we?
VIP Car Care are the largest and most trusted Australian owned Mobile Car Detailing company.
We've been operating since 1983, making us the longest serving mobile car detailers in Australia. Today we detail cars across Australia, helping more car owners make their cars look their best. We're confident that what's made us the industry leaders is our unwavering dedication to quality services, our customer-centred approach to our work, and the passion we have for cars.
VIP detailers are individual franchisees who are fully insured and who uses only the best quality products.
Detailing and cleaning for cars, planes, trucks, bikes and more
Whether you've got a car a plane, a bike or a spaceship, our experience and equipment allow us to provide top-of-the-line detailing services to them all. We'll clean the hard to reach crevices and spaces in your vehicle that you didn't know existed.
We offer various services at the best prices. Anything from a mini car detail, mobile car detailing,  window tinting, up to a pre-sale car detail and everything in between. We also do new car protection packs form Australian leading suppliers, such as Ceramic Pro, Toughseal and AutoGurd. VIP mobile car detailing has you covered from your everyday run about to you weekend passion.
Book in your mobile car detailing in Adelaide today
When bringing your vehicle to VIP Car Care, you are sure to give your vehicle the best car detailing service in Adelaide. Call today for your local Adelaide VIP mobile car Detailer on 1300 847 338 (This number goes to your closet VIP car detailer) or shoot us an email at vip@vipcarcare.com.au!